Welcome to our home. France is very beautiful country, particulary the Tar Gorge. Our Chambre d'Hôte has stunning mountain views and overlooks the medieval Castle of Peyrelade.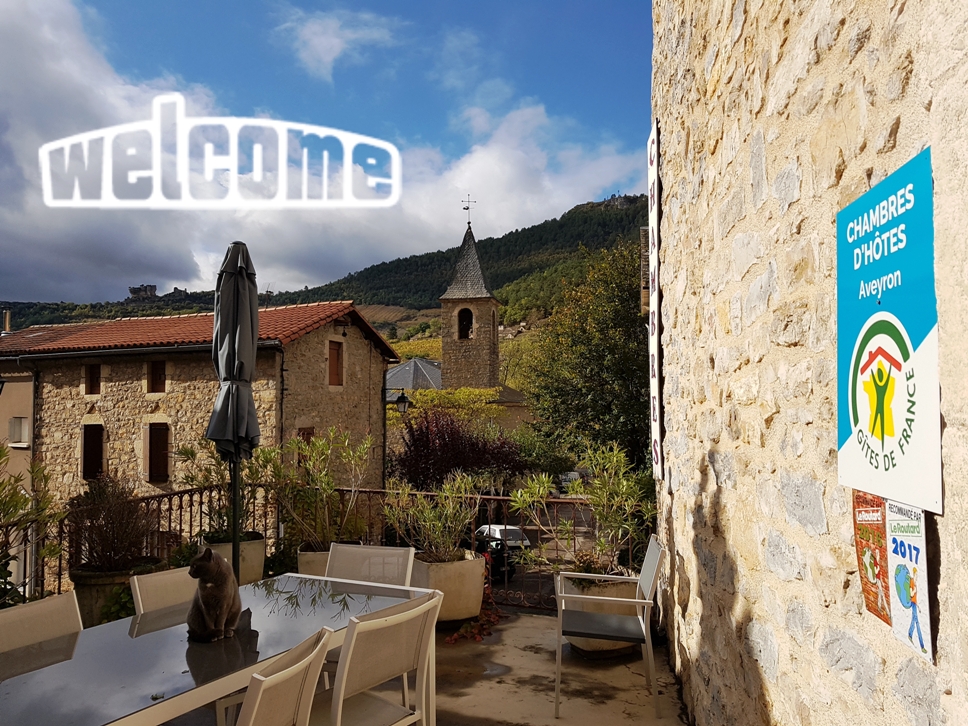 To welcome you, we have beautifully decorated spacious rooms and each one has been specially designed on a theme to make your stay unique and perfect one. Every access is independent, so you can come and go as you please. Each room has free Wi-Fi access, a flat screen TV, an ensuite bathroom and a private toilet. Breakfast is included and dinner is only on request. All our delicious meals are made from organic local products inspired by Aveyronaise and Morocan cuisine. Why not take swim in our beautiful swimming pool surrounded by spectacular countryside?
Our guest house is well located, with easy access to all the major tourist sites, for example, The Gorge du Tarn, the Gorges de la Jonte, cave d'Argilan, Montpelier le Vieux and the Millau Viaduct.
Access to the Gargoyles is easy and direct, only 18 km from the A 75 motorway.
If you have an expensive car, secure parking is available on request.
We Hope to welcome you soon to our charming home and offer you a wonderful stay with high quality accommodation and service.
⇒ Guest rooms  2 à 4 peoples Breakfast included
06 82 06 51 71 – 05 65 62 65 73
| | |
| --- | --- |
|                                                  2 Peoples                                       |                                            3 Peoples                                            |
| Low season price :  70€ / night   01/09 – 20/06 | Low season price :  90€ / night |
| High season price : 79€ / night   21/06 – 31/08 | High season price : 99€ / night |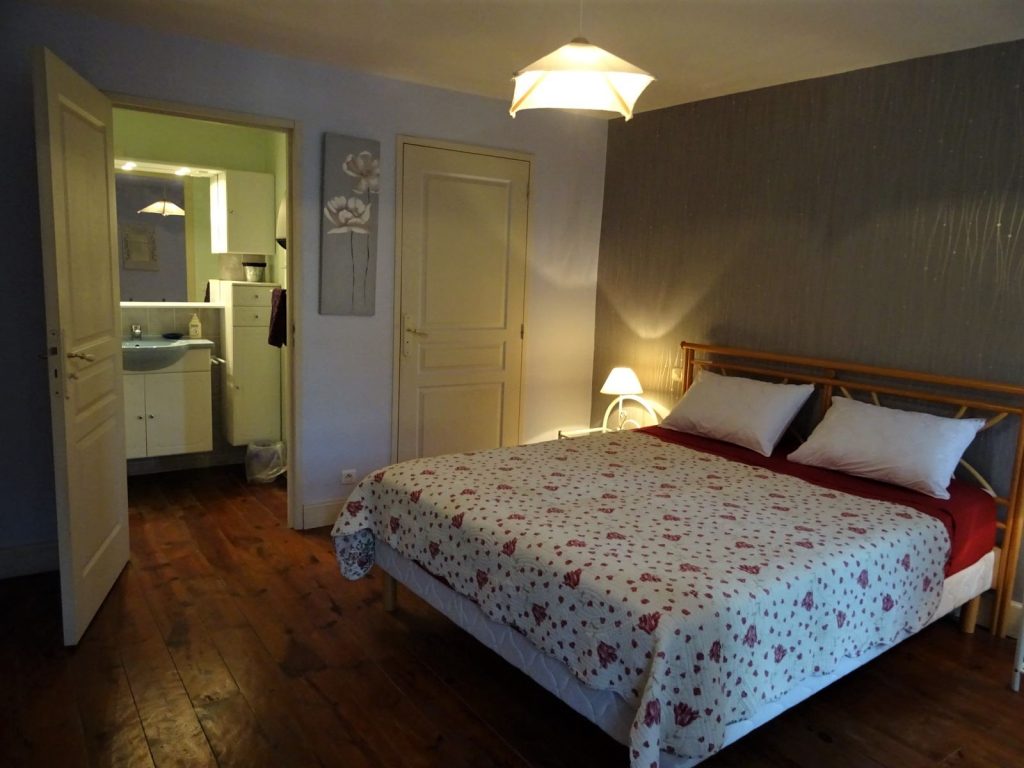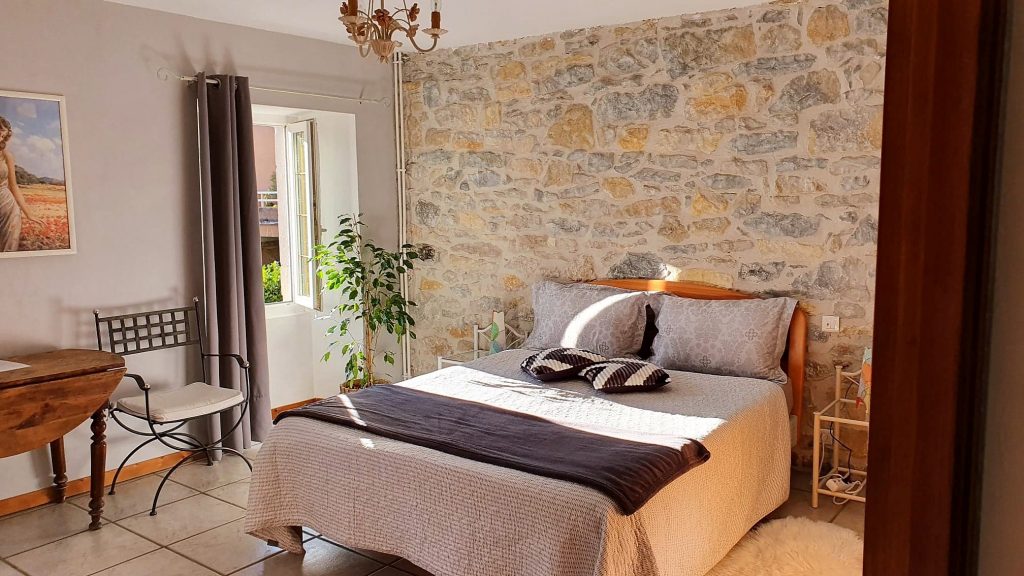 ⇒ Africaine thème room  2 peoples
06 82 06 51 71 – 05 65 62 65 73
2 peoples
Low season price :  95€/night     01/09 au 20/06 
High season price  110€/night     21/06 au 31/08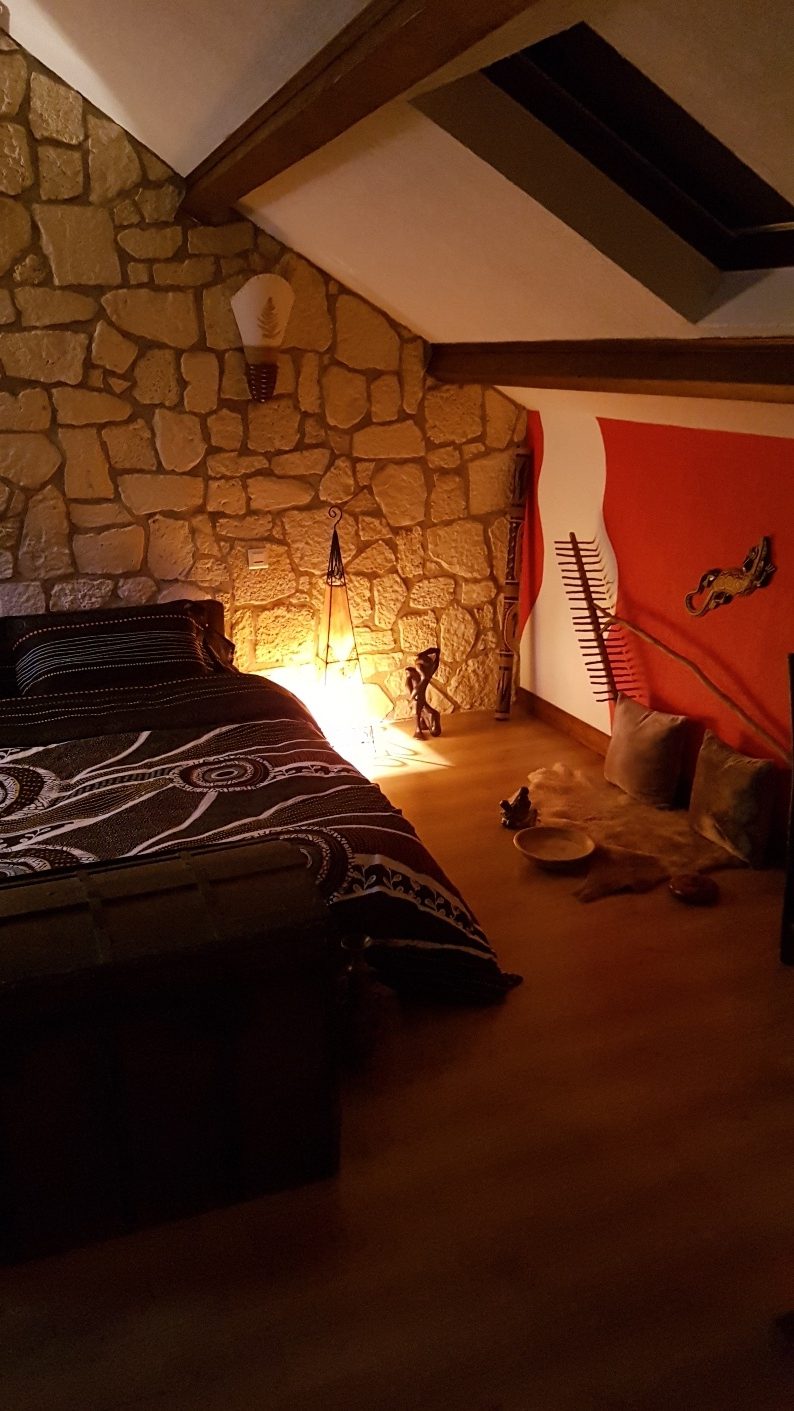 ⇒ Vintage thème room  2 peoples
06 82 06 51 71 – 05 65 62 65 73
2 peoples
Low season price :  85€/night     01/09 au 20/06 
High season price   95€/night     21/06 au 31/08